Editor Profiles
Animal population genetics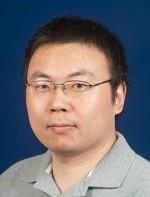 Dr. Ma joined the Editorial Board of BMC Genetics in 2014 and became the Section Editor of Animal Population Genetics in 2016. He received Ph.D. in Quantitative Genetics from University of Minnesota in 2010. After that, He worked as postdoctoral fellow with Alon Keinan and Andrew Clark in the Department of Biological Statistics and Computational Biology at Cornell University. In 2013, Dr. Ma joined the faculty of the Department of Animal and Avian Sciences at University of Maryland, College Park as Assistant Professor. Dr. Ma's research interest is centered on elucidating the genetic basis of complex traits of animals and humans, which can leads to better understanding of the underlying biology and more accurate prediction of animal performance and disease risks. In particular, he focuses on developing statistical approaches and computing tools to boost the power of current and future sequencing-based studies, including genome-wide association and genomic selection/prediction studies.
Epigenetics and Chromosome Biology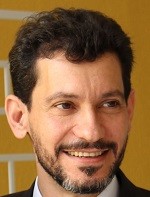 Cesar Martins joined the Editorial Board of BMC Genetics in 2008 and became the Section Editor of Epigenetics and Chromosome Biology in 2016. He received his PhD in Genetics and Evolution from Federal University of São Carlos in 2000 and is currently a Professor of Molecular and Cellular Biology and Genomics at São Paulo State University. Martins's research interest is directed to Chromosome and Genome evolution, with emphasis on B chromosome biology. His lab works with genomics, bioinformatics, epigenetics and cytogenetics tools focused in a functional view of the cell environment under the effects of B chromosome presence. Currently, he is the Dean of the Institute of Bioscience at São Paulo State University
Complex traits and quantitative genetics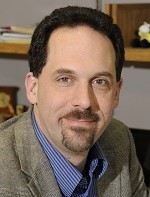 James Reecy, Professor of Animal Science, joined the faculty of Iowa State University in February of 1999. He received a B.S. degree from South Dakota State University; a M.S. degree from the University of Missouri, Columbia; and a Ph.D. degree from Purdue University. During his career, Dr. Reecy has worked on problems in ruminant nutrition, skeletal muscle growth and development, embryonic heart development, beef and mouse molecular and quantitative genetics, and livestock bioinformatics. Currently, his lab works on beef cattle molecular genetics with a focus on improving the nutrient content of beef and health of cattle. Dr. Reecy currently is the NRSP-8 database coordinator, where he leads national efforts to improve the computational resources available for genomics research on livestock species. In addition, he is the director of the Office of Biotechnology, which facilitates biotechnology research at Iowa State University.
Human population genetics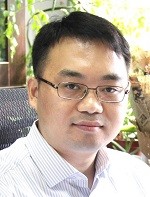 ​​​​​​​Dr. Shuhua Xu is professor of human population genetics and Principal Investigator of Population Genomics Group at the CAS-MPG Partner Institute for Computational Biology. He is currently holding the position of Max-Planck Independent Research Group Leader and a Distinguished Adjunct Professorship at ShanghaiTech University. He received his PhD at Fudan University, China. The Population Genomics Group led by Dr. Xu is using computational approaches and developing new methods to dissect genetic architecture of human populations, quantitatively characterize their admixture features, and reveal their migration history and adaptive divergence. Dr. Xu has authored many scientific papers published in Science, PNAS, The American Journal of Human Genetics, Genome Research, Molecular Biology and Evolution, Human Molecular Genetics, the PLoS and the BMC series. Dr. Xu serves as Editorial Board member of several international peer-reviewed journals such as Hereditas, Human Genomics, Molecular Genetics and Genomics, Scientific Reports, and BMC Genetics.
Follow
Announcement
As a result of the significant disruption that is being caused by the COVID-19 pandemic we are very aware that many researchers will have difficulty in meeting the timelines associated with our peer review process during normal times. Please do let us know if you need additional time. Our systems will continue to remind you of the original timelines but we intend to be highly flexible at this time.
Portable Peer Review
The editors of BMC Genetics support initiatives that expedite the peer review process and are happy to consider manuscripts that have been reviewed in Peerage of Science. Please indicate in your cover letter if this applies to your manuscript.